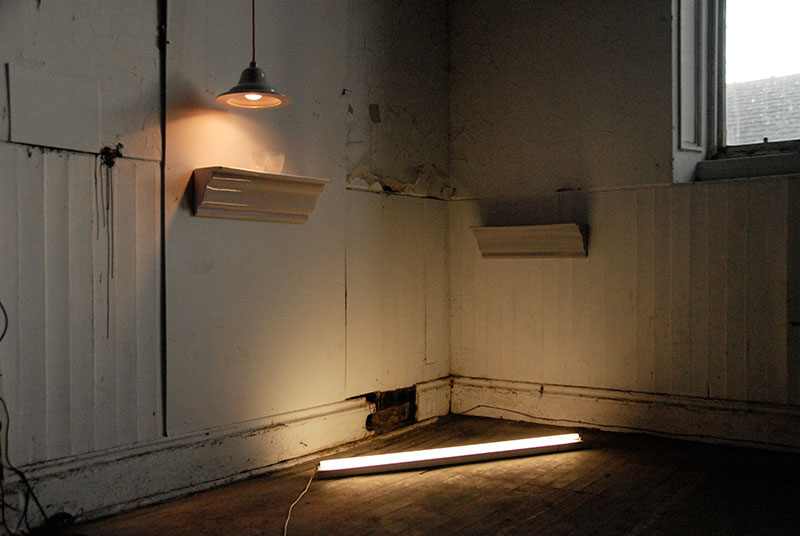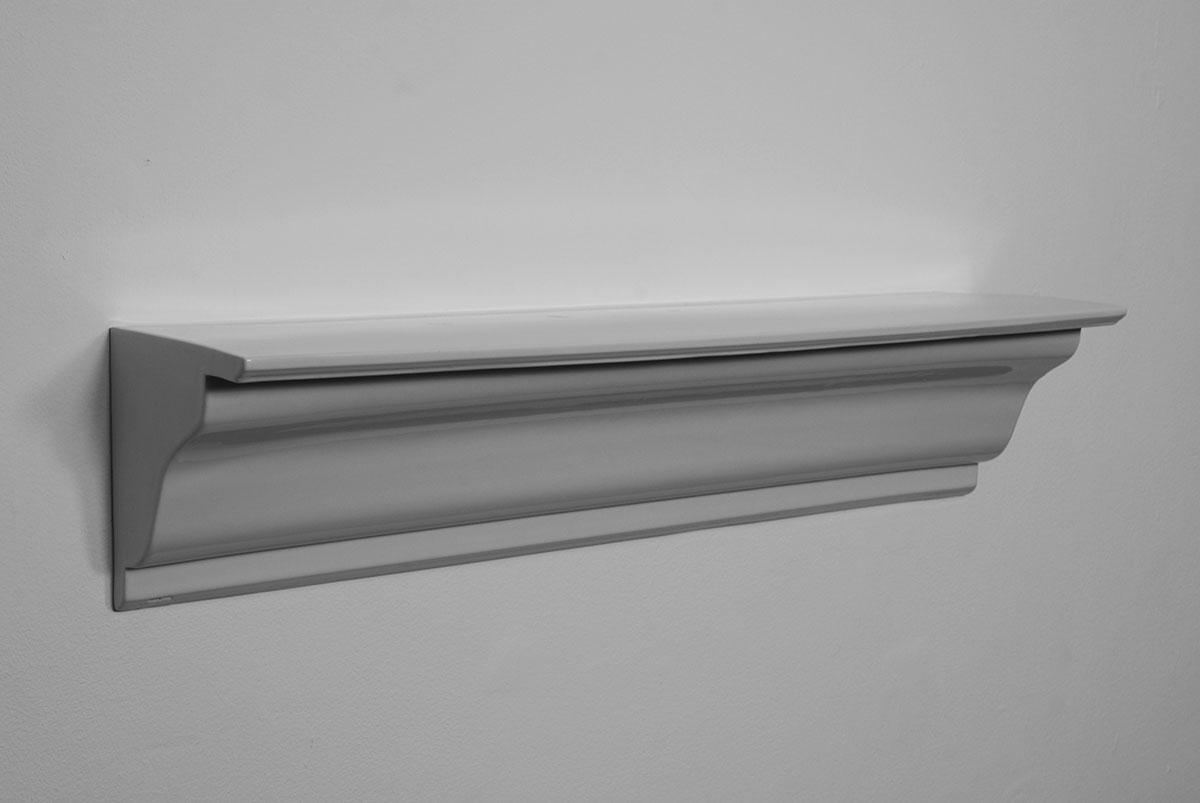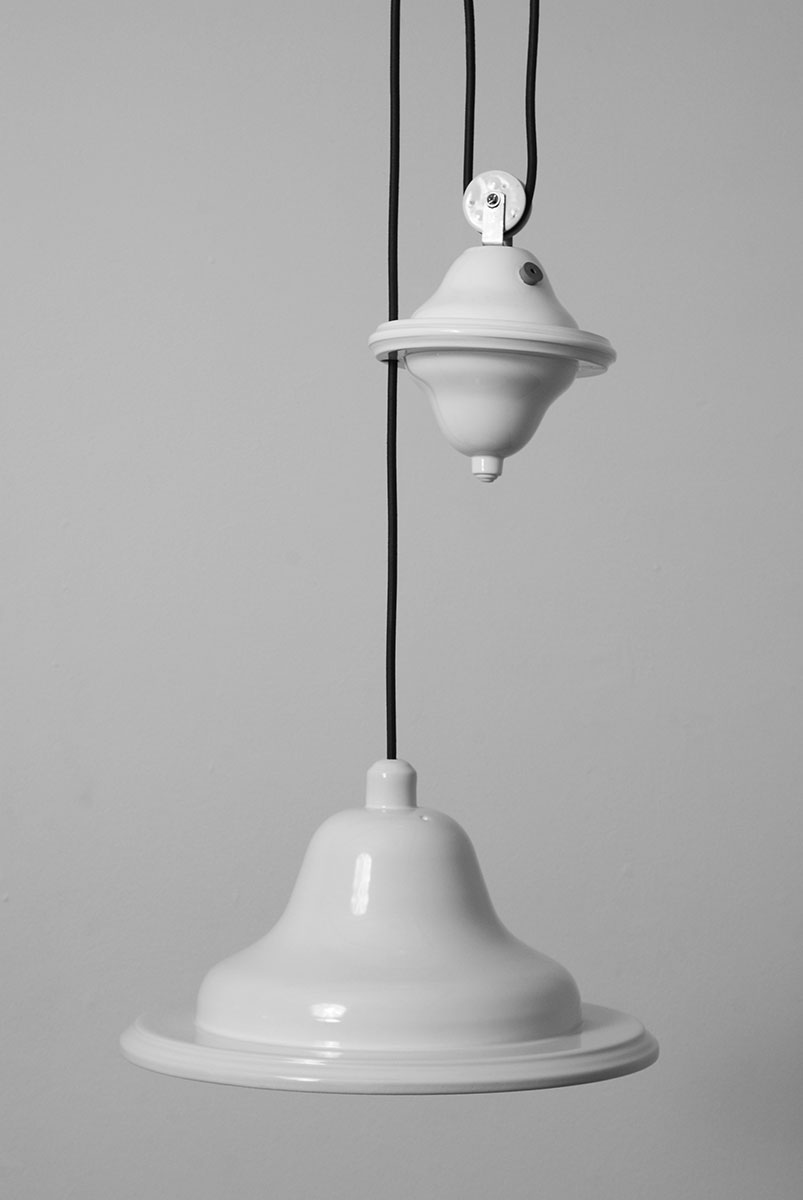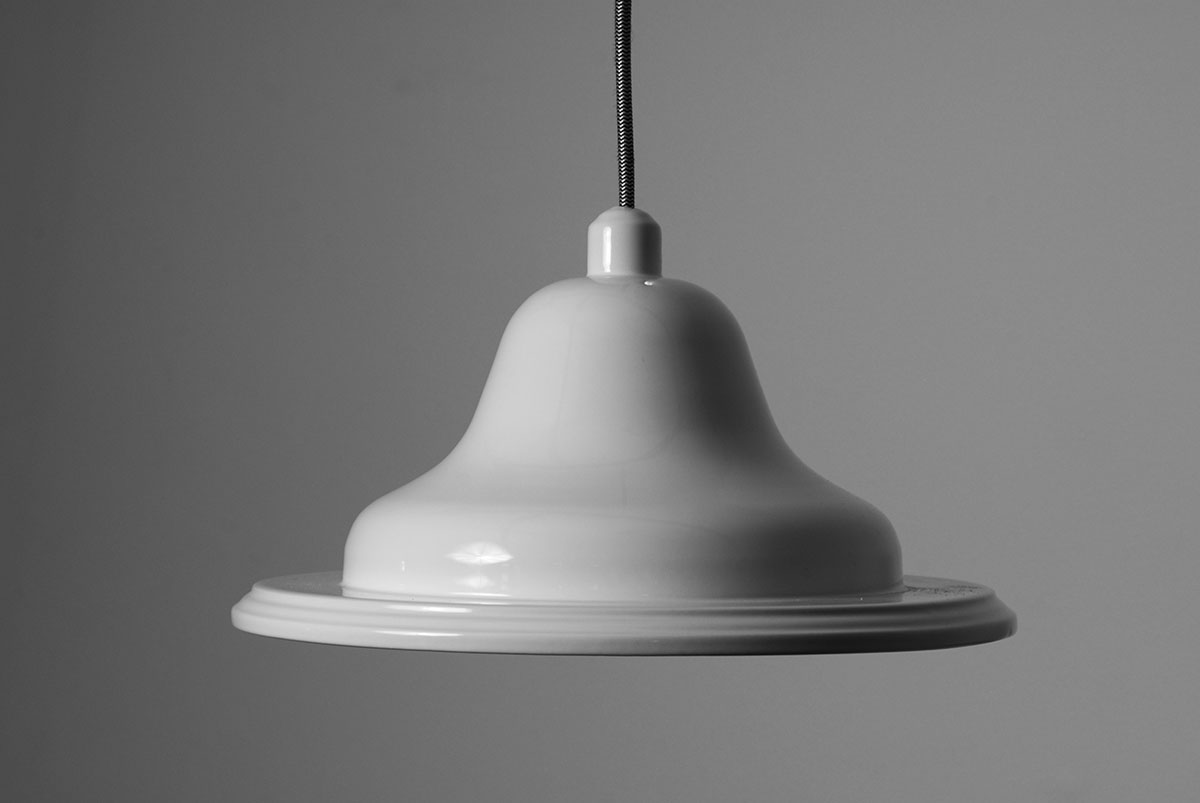 Shelf Bracket Shelf
Shelf, Pendant, Rise and Fall Products
Produced in Vitrified China, Barrhead Ceramics, Glasgow
2007
Shelf/Bracket/Shelf series involves shelving and lighting – Forms that have all come from the profile of a simple shelf available from DIY stores throughout the country. These pieces have been produced in conjunction with Barrhead Sanitaryware, Glasgow, giving them strength, sharp lines, and pristine whiteness.
Selected by Amanda Fielding
Published August, 2007
MAstars 2007:
Amanda Fielding selects Katy West from the Royal College of Art for MAstars
Meticulously presented, Katy West's diverse range of practice includes interior furniture, china tableware and glass. A gleaming white shelf prompts a double take – glazed ceramic or lacquered wood? In fact the structure is made of vitrified china (sparked off by a ceramic shelf she once saw in a Swiss lavatory), its profile repeated in various object forms including lights.
West prefers to make individual ceramic objects for the table rather than whole sets of similar objects, cleverly integrating historic detail with modernist form. Making 'as a means to an end,' rather than 'making for making's sake,' West devises ingenious prototypes that readily lend themselves to manufacture. Her collaborations with such factories as Barrhead Sanitaryware exemplify the constructive relationship between ceramists and industry in the UK today – a situation that was almost unheard of two decades ago.