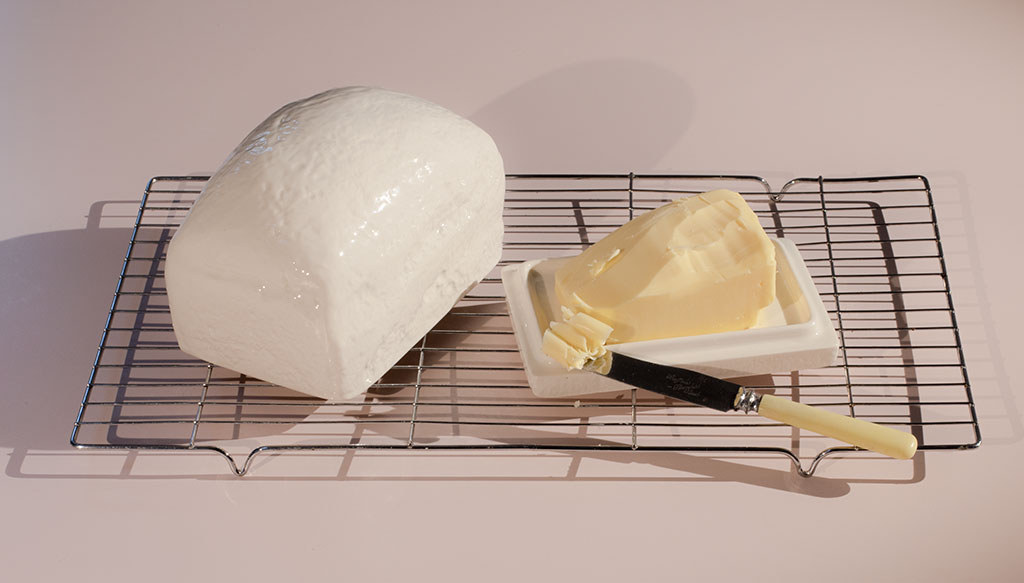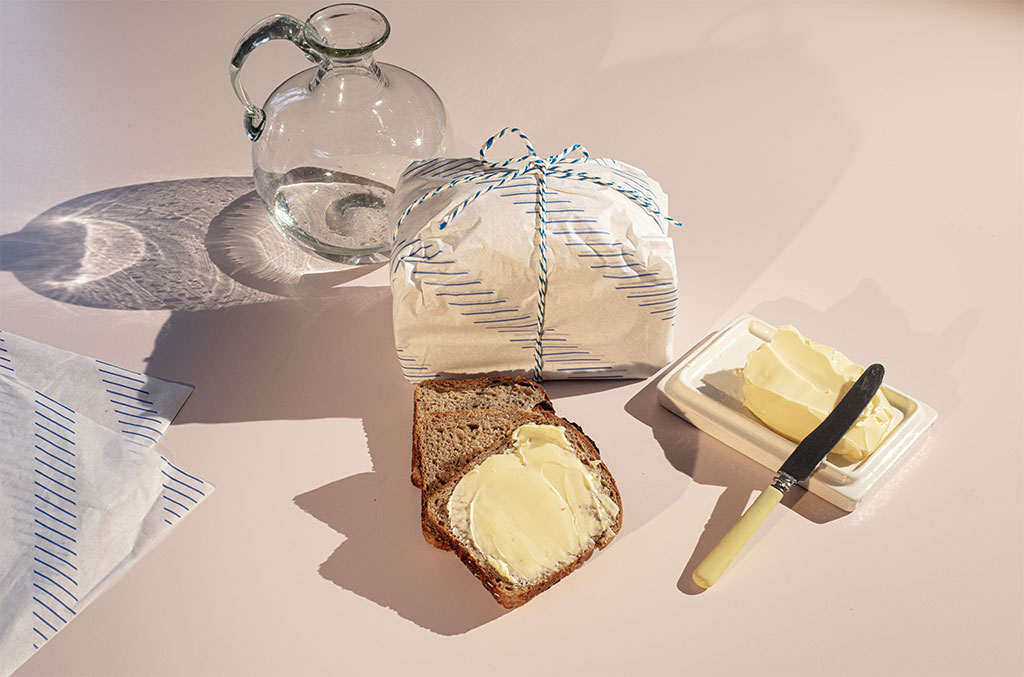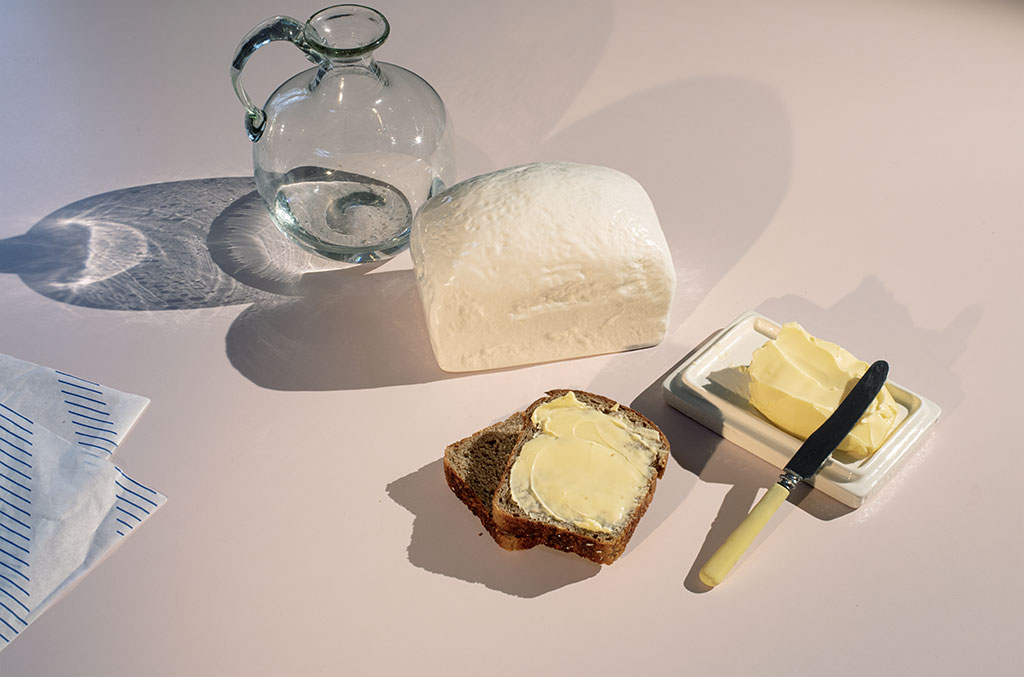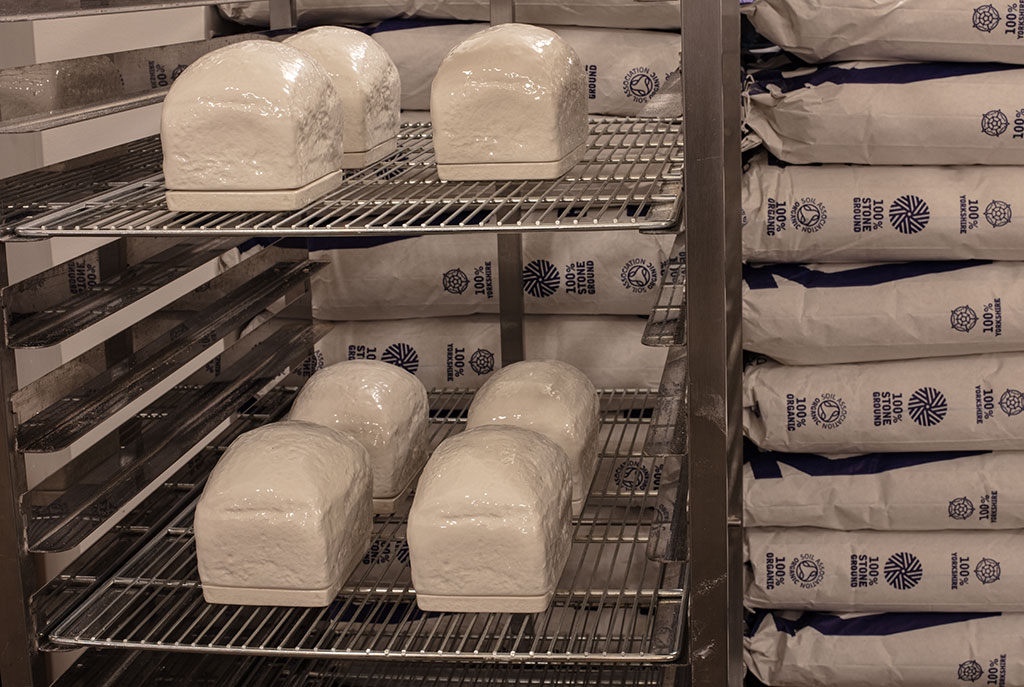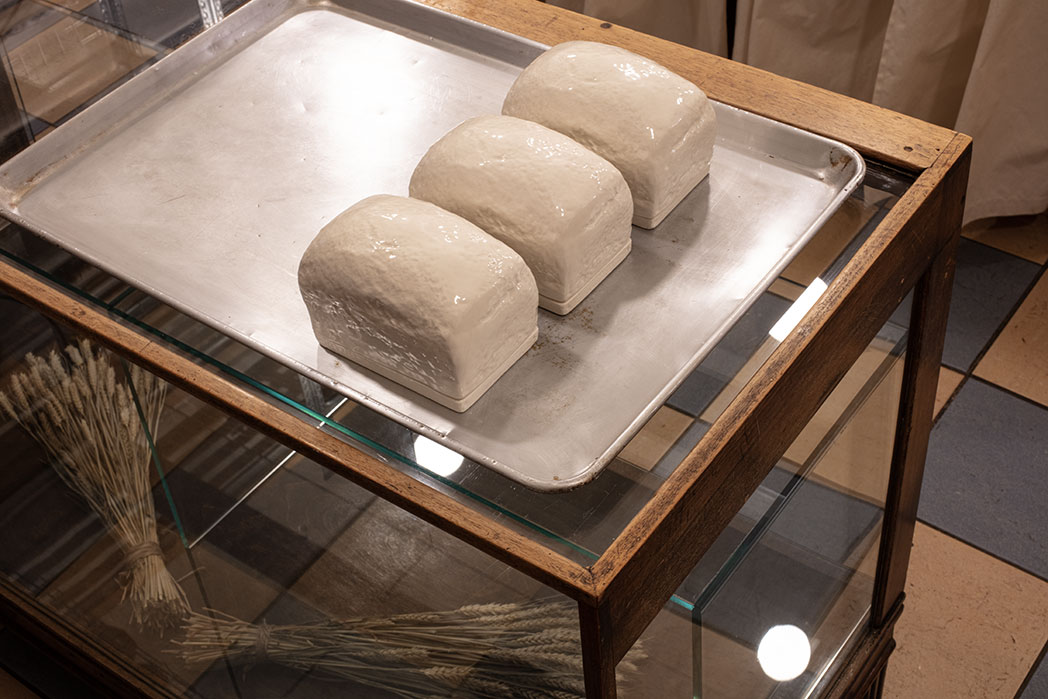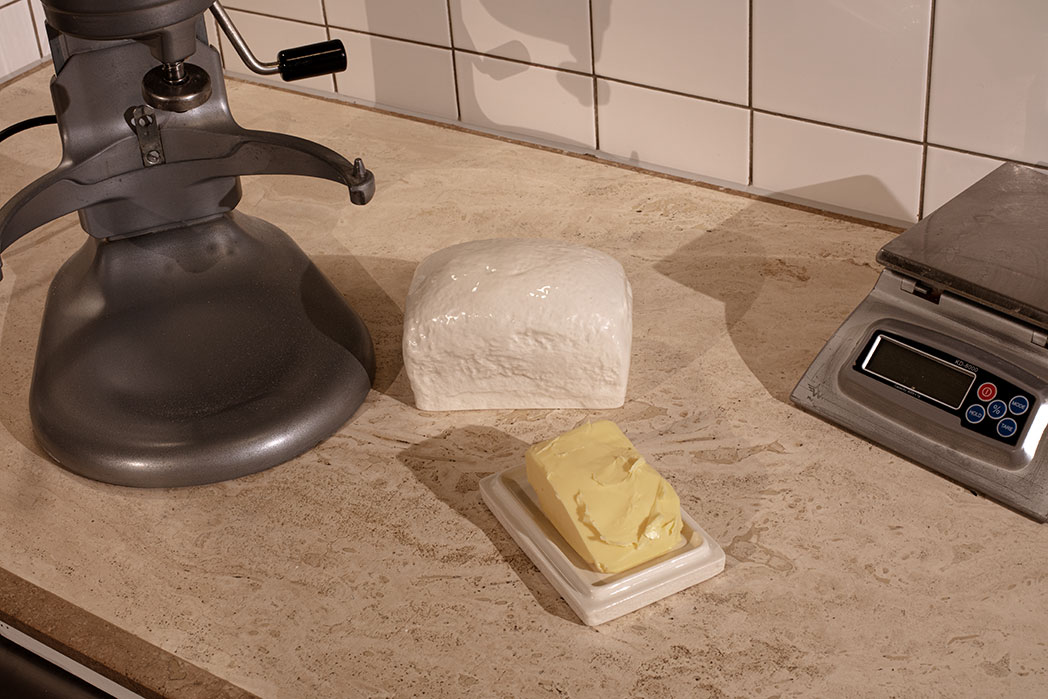 Bread 'n Butter
Bread 'n Butter butterdish has been made in collaboration with bakers twoeightseven.co.uk, Anna & Sam Luntley. The model was cast from one of the first loaves of bread that they sold. Made in Stoke-on-Trent, it evokes traditional creamware, clear glaze on slip-cast earthenware clay, and stamped with cobalt blue.
Oven to Tableware
Making pottery has always reminded me of baking. The processes, if not identical, are markedly similar. When I knead the clay I take the air out, not put it in, and once the material is shaped and formed with utensils, moulds and machines, I leave the clay to dry, slowly. Once proven I bake the clay in an oven at just the right temperature; tried and tested over time. I love clay and I love food, and I relish the use of objects in the kitchen when I'm cooking, serving and storing good things to eat.
So, I'm not sure what came first. Did the Bakers come to my door with a perfect loaf of bread? Or had the idea of a loaf formed, cast, baked, and with a bit of trickery designed to conceal and store some butter, been there all along? Either way, bread and butter are a good match.
What is more luxurious than the perfect slice of freshly baked bread with lashings of creamy salted butter? Very little has changed about the ingredients of bread and how it is made since the invention of flour. The main difference perhaps is that the evolved ancient techniques are now used out of choice rather than necessity. Today we have technology and machines to speed up the processes, but conversely, we're returning to old methods with a sense of wonder and delight.
Making pottery from scratch in a studio and firing it in a kiln also feels like a luxury now, but that was not always the case. Pottery in the kitchen has been around even longer than the home baked loaf. If we take time and care over the food we eat, then let us also value the objects we use in the oven and on the table to prepare, serve, and consume it. Objects, not just the ones I make, but also the ones I collect, admire and aspire to make, speak to us. Everyday functional things can encourage community and connectivity, reflections on the everyday luxuries we can afford, and licence us to take the time to enjoy them.
Buy Bread 'n Butter
This Bread 'n Butter zine has been designed in collaboration with Lucy Watkins. Lucy is a communication designer specialising in print and digital design.
The images are by Nick West shot on location at two.eight.seven.