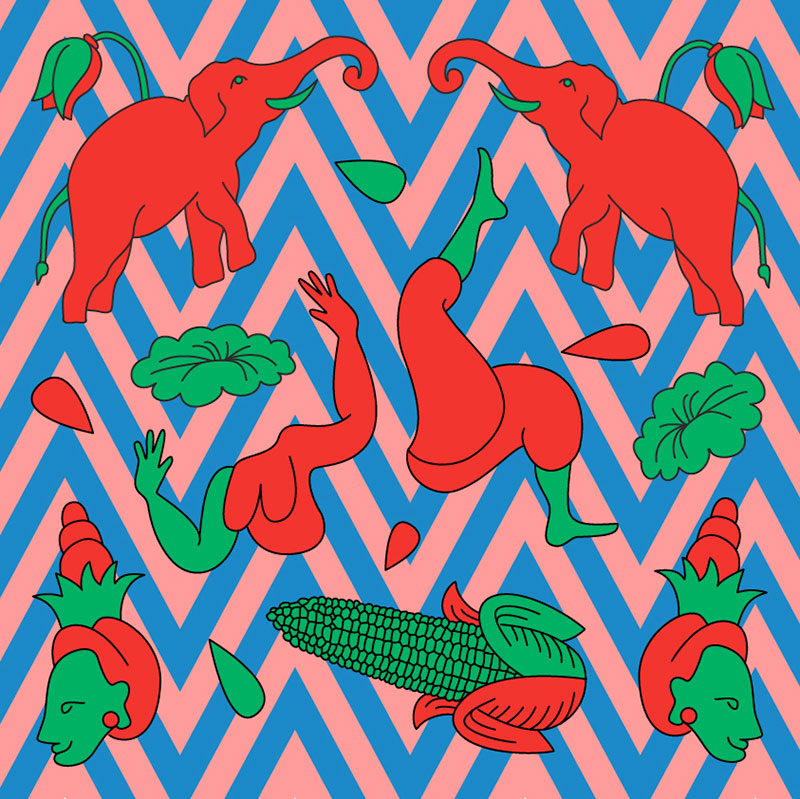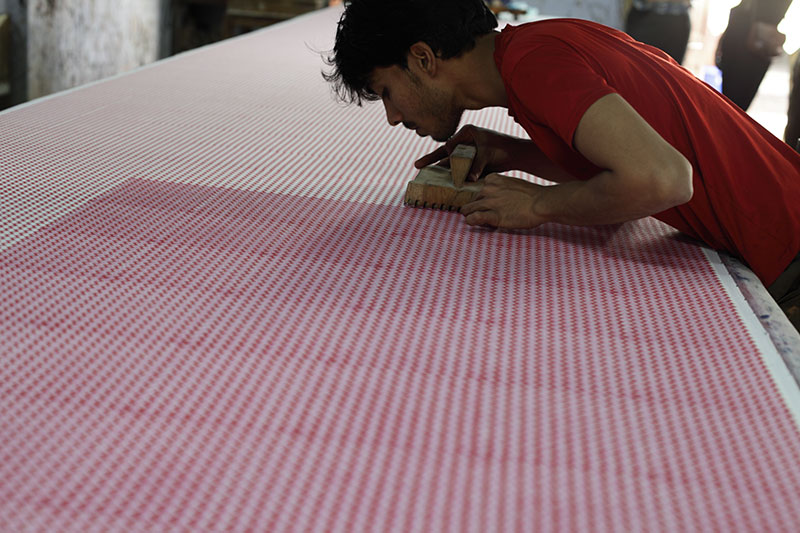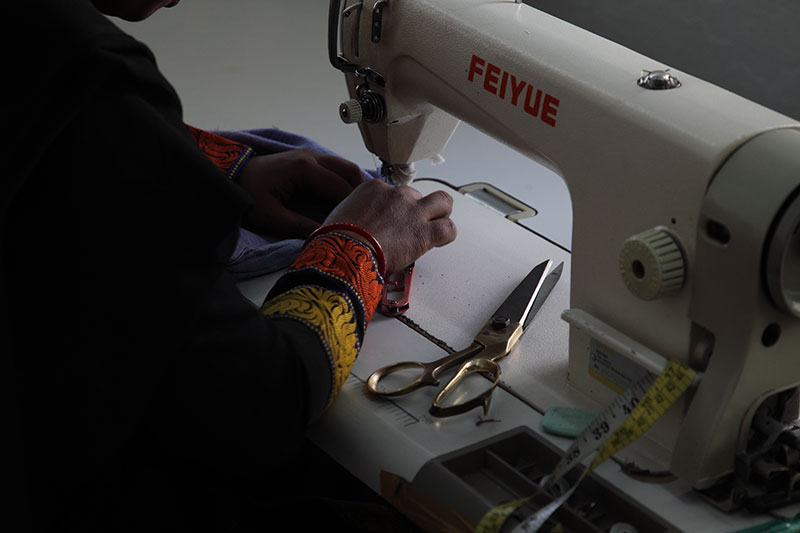 India Street
Bombay Sample Book
Gayfield Creative Spaces, Edinburgh
August – September 2014
Building Blocks
Gujarat, India
February 2015
India Street Bazaar
Tramway, Glasgow
June – July 2016
India Street, in the Vale of Leven in the west of Scotland, backs onto the remains of a factory that was once the biggest producer of Turkey red fabrics in the world. India was their biggest export market. Part 1 examined The Bombay Sample Book from the National Museums Scotland, which shows some of the many designs that were printed onto this signature red fabric. It explored its relationship to the indigenous crafts of India still in production today, and tells the story of The United Turkey Red Company Limited, whose rise and fall from power mirrors significant historic, political and social events between 1800 and today.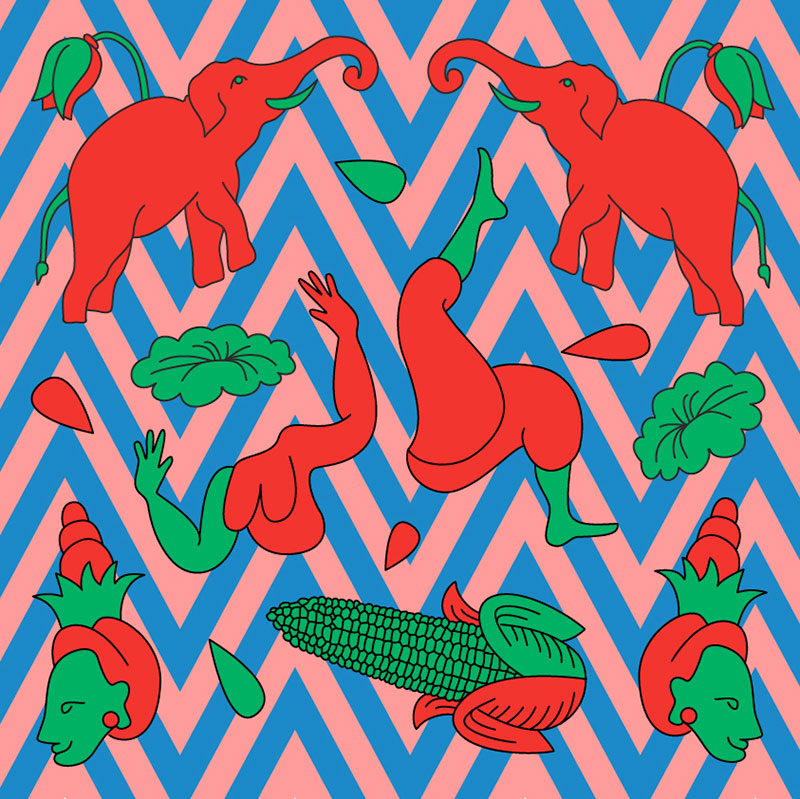 Within the archives of Turkey red we see designs ranging from graphic patterns in check, zigzag and polka dots, to illustrations depicting peacocks and paisley, wild animals and domestic life. These designs, roller-printed, are inspired by a wealth of textile crafts prevalent in the NW of India: We see specific copies of Block-printing, Bandhani, Leheria, Telia Roomal and Rabari embroidery among other techniques.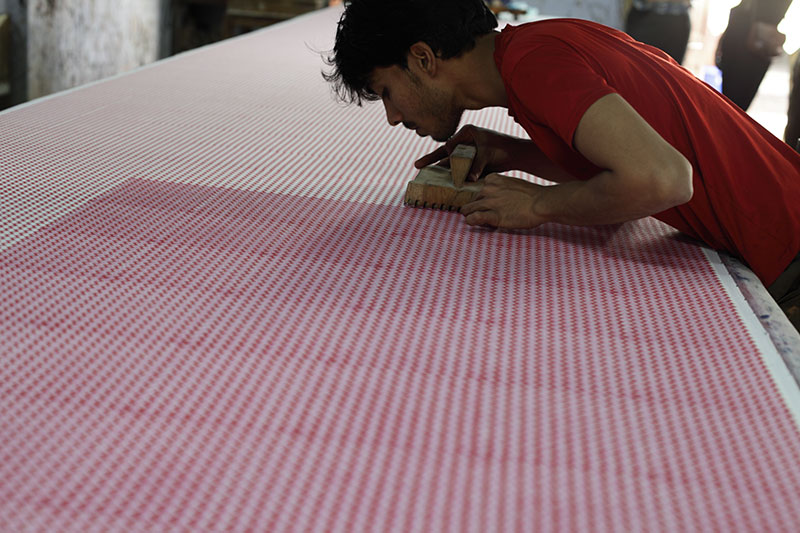 Seven designers from India and Scotland were invited to explore the Bombay Sample Book, and respond aesthetically, and with hindsight, to the fabrics, their colours, patterns and motifs. Each of these design samples independently reflect our current and historic position in relation to business models, ethics of production, fashion and taste. The theme of the project is to highlight the importance of economical and ecological sustainability and look at how contemporary designers can ethically work in a global digital age.